As part of our commitment to provide what you need when you need it, Skillcraft uses computer numerical control (CNC) milling to create custom-designed parts or products.
CNC milling is a computerized machining process that utilizes rotating tools to cut remove material from the workpiece to produce complex parts or products with precision.
This exacting process can include variable cutting head speeds, pressure, and one or more axes to shape the metal into complex components and parts. Although there are still some situations where manual milling is practical, computerized milling offers shorter turnaround times.
CNC milling can help produce the perfect component fitting your specifications from small to large parts needing precise tolerances. Contact Skillcraft today to find out how we can put state-of-the-art CNC milling to work for you.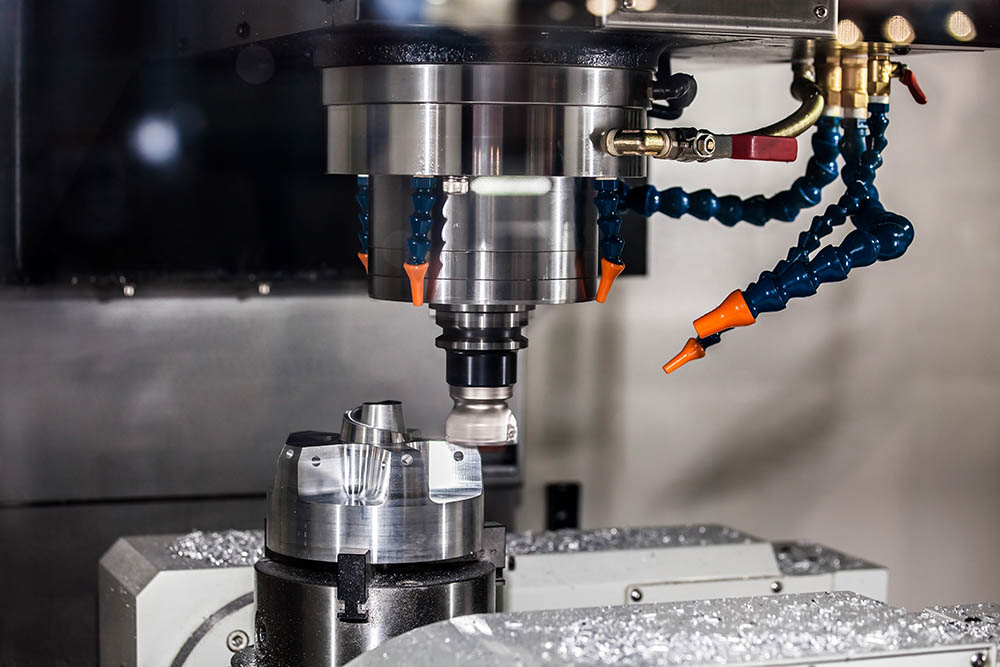 (3) HURCO VM10i
(1) HURCO VM10
(1) HURCO VM20i
(1) HURCO VM30i w/ 4th Axis
(1) HURCO VM20 w/ 4th Axis
(1) HURCO VM30
(1) HURCO VMX42i
(1) ProtoTrak DPM5 Bedmill w/ SMX Control
(1) Fryer MB-14 Bedmill w/ 4th Axis
(1) ProtoTrak K3 Kneemill w/ SMX Control
(1) Alliant Kneemill w/ ProtoTrak SMX Control
Maximum Work Envelope
54" x 24" x 24"
Whether you need a lot of small parts, or just a few large components, Skillcraft Machine Tool Company is ready to leverage our expertise and experience to create exactly what you need, when you need it. Contact us today to get a quote on your next part.