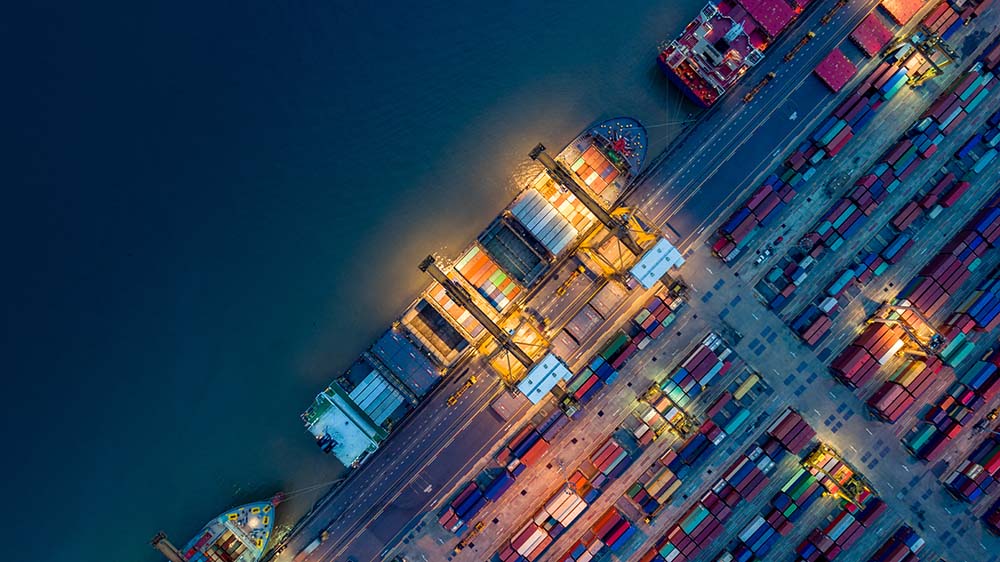 As the world settles into its third year of living with COVID-19 and its variants, supply chain issues still plague manufacturers all across the spectrum. The war in Ukraine and a resurgence of COVID cases in Asia are causing new waves of concern.
Although the aerospace industry is eager to ramp up production, supply chain woes continue to cause delays. Here are a few recent examples reported by Avionics International:
On March 8, Air Lease Corp.'s Executive Chairman Steven Udvar-Hazy said, "The supply chain, starting with the engine manufacturers, the people that make landing gear … the people that make bits and pieces, are not equipped today to meet the production goals." He noted that his company's 2022 Max deliveries are delayed an average of a month.
Referring to what he called waves of supply chain issues, David Wireman, global co-head of the aerospace, defense, and aviation practice at AlixPartners, told Avionics International, "I think we're going to continue to be unstable at least through next year."
Although Boeing plans to deliver up to 500 aircraft this year and Airbus 720 commercial aircraft – both double-digit increases over2021 — Cowen & Co. analyst Cai von Rumohr says these goals seem "like a stretch."
How long will it take for the supply chain to recover is anybody's guess. Some experts say it could take two to three years; others are more optimistic. We know that, particularly with current world events, the situation is a fluid one. Here are five things you should know about the supply chain woes affecting the aerospace industry.
Fears persist over vital materials.
Consumers have read a lot about microchip shortages, but that is not the only issue. Procurement leaders worry about available stocks of titanium, steel, and aluminum.
"Wherever I look in the supply chain, I see problems," Gary Lowe, chief executive of Thyssenkrupp Aerospace North America, told a U.S. suppliers conference before the Singapore Airshow in February.
Referencing production plans by Airbus and Boeing, Lowe said, "I think it's going to be a lot more lumpy and problematic than people realize."
Lowe also urged suppliers across all aspects of the aerospace industry to be transparent about their needs and avoid stockpiling materials.
Bottlenecks vary widely.
Supply chain challenges are not the same across the industry. Shortages can depend on the commodity, region, type of equipment, and systems.
For example, while airline manufacturers may have been able to procure chips for flight controls and avionics, they may be feeling the supply pinch of the electronics required for passenger seats or even the materials to make those seats.
It's not just the big companies getting hit.
In March, Patrick Waddick, president of Innovation & Operations for Cirrus Aircraft, a single-engine light aircraft manufacturer, told Avionics International that lead times on electrical components had expanded from 18 weeks to 30 weeks.
"We've had aircraft in shipping containers sitting on boats for months," Waddick said. "This is just a perfect storm. It's as challenging a situation as I've seen in my career. It's going to take some time for these issues to stabilize. We're talking about building highly technical systems that require significant investment and lead time."
The labor shortage is acute.
With many workers retiring, and others switching to different careers, the Great Resignation profoundly affects the aerospace industry. Perhaps finding enough skilled labor is an even more significant obstacle than finding parts and supplies.
AlixPartners' Wireman said, "Everybody down-sized labor pretty dramatically and now has to decide when to hire and how to find and train workers. There's still a degree of craftsmanship in aircraft manufacturing, so filing a spot doesn't mean you have expertise. There's a whole learning curve, sometimes taking years."
At a press briefing in February, Airbus CEO Guillaume Faury called the need for human resources critical, adding, "We need the right skills at the right place at the right moment. This is an area where many companies are struggling around the globe. So, we need to factor this in when we define the ramp-up plans because we need to be able to execute the ramp-up plans."
Sanctions on Russia are playing havoc with the aerospace industry.
As the U.S. and other nations use strict economic sanctions to punish Russia for invading Ukraine, some supply chain woes deepen.
Although Russia accounts for a small part of many manufacturers' supply chains, some companies purchase Russian metals—including titanium — and export parts and aircraft to the country.
Industry analysts said defense companies with large commercial businesses, such as Boeing, Honeywell, and Raytheon Technologies, are most affected. Companies that rely primarily on defense work —  such as Lockheed Martin, Huntington Ingalls Industries, and Northrop Grumman — are more insulated.
Analysts also are keeping a close eye on how China responds to the situation in Ukraine. There is a chance Beijing could decide to reduce trade with U.S. aerospace companies that have defense businesses.
The pandemic is not over.
Despite all of us desperately wanting to move on with our pre-pandemic lives, COVID is not going away any time soon.
In mid-March, the U.S. was still recording 1,000 COVID-related deaths each day. And new infections were mounting in multiple countries, driven in part by the BA.2 Omicron variant.
On March 13, China announced the lockdown of Shenzhen, a densely-populated tech hub, in response to the sharp increase in new COVID cases there.
Supply chain experts say the lockdown will cause shipping delays across a wide range of products – from iPhones to automobiles — and continue to upend supply chains that have experienced problems since the start of the pandemic.
"It's going to be really bad," Daniel Stanton, author of Supply Chain Management for Dummies and a professor of marketing at Bradley University, said in an interview with Fortune. "When we're talking about goods coming out of China, it's not just the finished products we buy directly, but it's also a lot of parts that are crucial to manufacturing other things that we buy, too."
Even a brief lockdown of Shenzhen and its busy Yantian port – the world's fourth-largest container port — could have wide-ranging impacts on suppliers across the globe.
As a manufacturer for the aerospace industry, Skillcraft Machine Tool Co., Inc. prides itself on staying up to date on industry trends and issues. Skillcraft manufactures high-quality support equipment, prototype components, and complex assemblies.
We specialize in producing small to medium size lots of parts and components in a variety of materials for a wide range of aerospace industry customers. Contact us today to discuss your next project.